Home
-> BioCat Partners: System Biosciences (SBI)
System Biosciences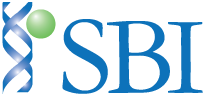 SBI focuses on developing unique, innovative technologies that provide researchers with the tools to investigate and understand genomic and proteomic function. SBI's mission is to provide tools for the genome-wide analysis of the mechanisms that regulate cellular processes and biological responses.
CRISPR/Cas9 Genome Engineering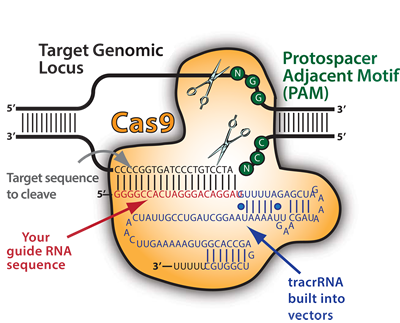 All-in-one Cas9/gRNA plasmids
Injection-ready Cas9 mRNA
Packaged Cas9 lentivirus
AAV-Cas9 vectors
Multiplex gRNA cloning kits
The CRISPR/Cas9 system, consisting of a nuclease (Cas9) and a DNA-directed guide RNA (gRNA), allows for sequence-specific cleavage of target sequence containing a protospacer adaptor motif "NGG". By changing the gRNA target sequence, virtually any gene sequence upstream of a PAM motif can be targeted by the CRISPR/Cas9 system, enabling the possibility of systematic targeting of sequences on a genomic scale.
Selection Guide
MODIFYING ORGANISMS
MODIFYING CELL LINES
PRE-CLINICAL APPLICATIONS
SIMULTANEOUS ENGINEERING
OF MULTIPLE MUTATIONS
ACCESSORIES
Exosome Tool Box
System Biosciences offers a full spectrum of tools and services for exosome research:
Exosome Isolation
Exosome Detection
Exosome Quantitation
Exosome Engineering
Biomarker Discovery
NGS, MS and Lipidomics Services
Lentiviral Reagents
SBI's lentiviral technology allows for efficient delivery & stable expression in most mammalian cell types:
Lentiviral vectors & reagents for lentivirus production and transduction
PEG-it solution for freezing pseudoviral particles without titer loss
Lentiviral Cas9 nuclease and nickase expression vectors