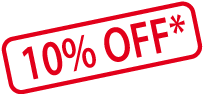 GeneCopoeia Special!
3'UTR microRNA Target & Promoter Analysis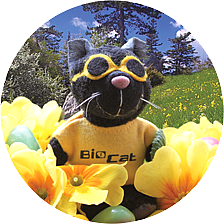 *Expires 30 June 2019
RayBio Quantibody Arrays 20% OFF
Expires 31 July 2019
Simultaneously quantify up to 1,000 cytokines with similar sensitivity as ELISA using glass-based antibody arrays.
Improved CRISPR Gene Knockout Kits KN2.0 30% OFF
Expires 30 June 2019
Rely on the new non-homology mediated CRISPR gene knockout kits developed by OriGene. The KN2.0 CRISPR Knockout Kits are more efficient and work in both dividing and non-dividing cells.
OriGene High-Quality Proteins 40% OFF
Expires 31 August 2019
Select from over 5,000 purified human full-length proteins expressed in HEK293 cells with optimal preservation of protein structure and post-translational modifications (PTMs).
MGC premier cDNA Clones 15% OFF
Expires 15 July 2019
Full-length, sequence-verified cDNA clones for human, mouse, rat, bovine, Xenopus and zebrafish genomes.
Human ORFeome Libraries for Overexpression Screening Special Prices!
Expires 15 July 2019
Human ORFeome Collaboration Collection, Human ORFeome V8.1 Collection, and CCSB Human Lentiviral ORF Collection, all available at drastically reduced pricing.