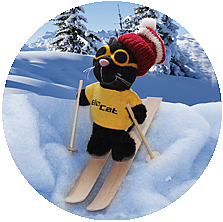 RayBio ELISA Kits & Antibody Arrays
High sensitivity and specificity
High reproducibility and broad linear range
>3000 target analytes covering 14 different species
>3000 literature citations
High sensitivity - pg/ml to ng/ml levels
More data, less sample
>700 antibody arrays
Membrane and glass slide format
*Expires 31 March 2020
Epigentek Histone Methylation Quantification Kits 15% OFF
Expires 31 March 2020
Quantify histone methylation with high sensitivity using ELISA-like or fluorescence-based kits in stripwell microplate format.
BioCat Universal Agarose 30% OFF
Expires 31 March 2020
Rely on the highly pure molecular biology grade BioCat Universal Agarose for analysis of nucleic acids by gel electrophoresis and blotting.
MGC premier cDNA Clones 15% OFF
Expires 31 July 2020
Full-length, sequence-verified cDNA clones for human, mouse, rat, bovine, Xenopus and zebrafish genomes.
Human ORFeome Libraries for Overexpression Screening Special Prices!
Expires 31 July 2020
Human ORFeome Collaboration Collection, Human ORFeome V8.1 Collection, and CCSB Human Lentiviral ORF Collection, all available at drastically reduced pricing.