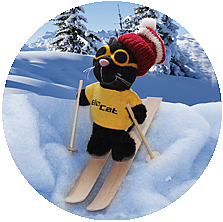 RNA isolation kits for all types of samples
High quality & purity total RNA including microRNA
Cell-free circulating RNA and exosomal RNA
No phenol step required
High sensitivity down to very small inputs
Bias-free purification irrespective of size or GC content
*Expires 31 March 2019
Liquid Biopsy - Norgen Sample Preparation Kits 10% OFF
Expires 31 March 2019
Tools for the collection and preservation of blood or urine and for the purification of circulating cell-free DNA/RNA and exosomal DNA/RNA.
RNA Methylation Analysis Kits 10% OFF
Expires 29 March 2019
Kits for the direct quantification of the "fifth RNA base" N6-Methyladenosine (m6A), for measuring global 5-mC RNA and more.
MGC premier cDNA Clones 15% OFF
Expires 30 June 2019
Full-length, sequence-verified cDNA clones for human, mouse, rat, bovine, Xenopus and zebrafish genomes.
Human ORFeome Libraries for Overexpression Screening Special Prices!
Expires 30 June 2019
Human ORFeome Collaboration Collection, Human ORFeome V8.1 Collection, and CCSB Human Lentiviral ORF Collection, all available at drastically reduced pricing.