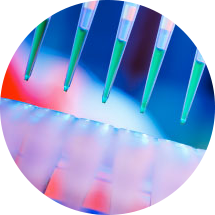 4000 target analytes covering 15 different species
High reproducibility and broad linear range
High sensitivity and specificity
>3000 literature citations
*Expires 31 December 2020
RayBio Quantibody Arrays 30% OFF
Expires 31 December 2020
Simultaneously quantify up to 1,000 cytokines with similar sensitivity as ELISA using glass-based antibody arrays.
Meridian Bioscience (Bioline) PCR & qPCR Products 20% OFF
Expires 31 December 2020
Choose from our comprehensive selection of high-performance PCR enzymes for a wide range of applications. Use SensiFAST qPCR & RT-qPCR Kits for fast, highly-sensitive and reproducible real-time PCR.
Norgen COVID-19 TaqMan RT-PCR Kits 10% OFF
Expires 31 December 2020
Detect SARS-CoV-2 by real-time RT-PCR based on the Charité/Berlin protocol (E/RdRP genes) recommended by WHO.
BioCat Universal Agarose 40% OFF
Expires 31 December 2020
Rely on the highly pure molecular biology grade BioCat Universal Agarose for analysis of nucleic acids by gel electrophoresis and blotting.
Selected Human, Mouse and Rat shRNA Target Gene Sets 30% OFF
Expires 31 December 2020
Benefit from OriGene's proven 29-mer short hairpin design and use HuSH-29 Hairpin Expression Constructs to obtain superior knockdown efficiency and lowest interferon response.
OriGene Human, Mouse & Rat siRNA 27mer Oligo Duplexes Special Price!
Expires 31 December 2020
Take advantage of the natural processing by Dicer to obtain siRNAs with 10-fold higher potency and specificity compared to shorter 21mer RNAi forms.
TargetMol Compound Libraries 25% OFF
Expires 31 December 2020
Accelerate drug discovery and new indication research using focused bioactive compound libraries developed by TargetMol for high-throughput screening.