Home
-> BioCat Partners: Genecopoeia
Genecopoeia

GeneCopoeia has developed the largest number of human and mouse full-length protein coding ORF cDNA clones in multiple sets of vector systems. The versatile vector features make these clones suitable for a variety of functional assays, protein expression and easy purification in many cell types as well as cell-free transcription and translation coupling systems, and large scale functional genomics and proteomics studies.
GeneCopoeia's product offering comprises a comprehensive suite of accurate, reliable and affordable gene- and protein-based products and services that are integrated with the large collection of full-length ORF cDNA clones including recombinant proteins, polyclonal and monoclonal antibodies, RNAi products, custom cloning and protein production services, and other life sciences tools and products.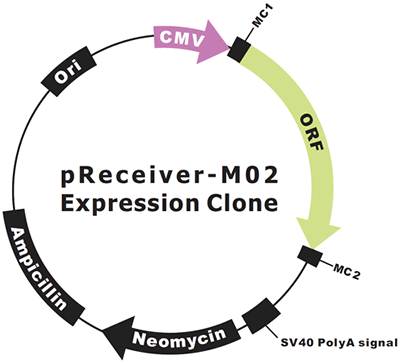 GeneCopoeia offers the largest collection of ORF clones, with genome-wide coverage for human and mouse. All ORFs can be readily expressed in combination with a variety of fusion tags (fluorescence, antibody, solubility, purification or no tag), promoters and selection markers, for easy expression in different host systems.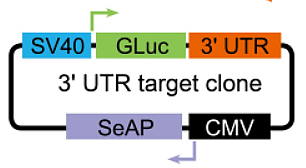 Genome-wide human, mouse and rat microRNA (miRNA) 3' UTR target clones in mammalian expression vectors are provided. The miRNA 3' UTR target clones developed by GeneCopoeia can be used for miRNA target identification and functional validation of predicted targets, or to study the regulatory effect of miRNAs on target genes.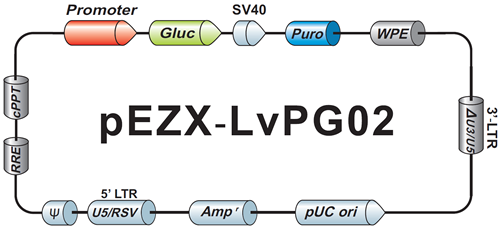 Using a secreted and robust Gaussia Luciferase (GLuc) as the reporter, GeneCopoeia GLuc-ON™ promoter clones are designed for promoter analysis by detecting the real-time activities of over 20,000 human and 18,000 mouse promoters using live cell assays. Each transfection-ready promoter clone contains a 1.2-1.5 kb insert, corresponding to the 5'-flanking promoter sequence located approximately 1.5 kb upstream and up to 200 bp downstream of the transcription start site (TSS) of a specific human gene. This insert is placed upstream of the GLuc reporter gene.
All-in-One qPCR Primers deliver reliable and reproducible high performance in quantitative qPCR assays. Eliminate endless adjustments and optimizations with precision qPCR from GeneCopoeia. Just add All-in-One qPCR Primers and start.