LGC Biosearch Technologies

LGC Biosearch Technologies is a global leader in the design, development, and manufacture of sophisticated, custom oligonucleotide-based tools and associated reagents for the molecular diagnostic, research and applied markets. Since the early 80s, LGC Biosearch has refined and continues to perfect the chemistry of oligonucleotide synthesis to accelerate the discovery and application of genomic information. LGC Biosearch's unmatched selection of oligo modifications is complemented by demonstrated expertise in the design and manufacture of fluorogenic probes and primers. Products include fluorophores (CAL Fluor®, Quasar® and Pulsar® dyes) and dark quenchers (BHQ® also known as Black Hole Quencher® dyes) to be included in custom-synthesized probe formats for real-time PCR, qPCR, end-point PCR, Stellaris® RNA FISH, and other genomic-based applications.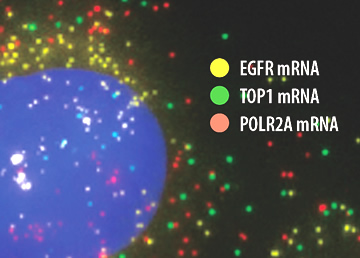 Stellaris® RNA FISH is a RNA visualization method developed by our partner LGC Biosearch Technologies that allows simultaneous detection, localization, and quantification of individual mRNA molecules at the subcellular level using fluorescence microscopy. This RNA FISH technology represents a fast and easy-to-use method to achieve conclusive results through compelling images of RNA expression.
Real-Time PCR Custom Probes and Primers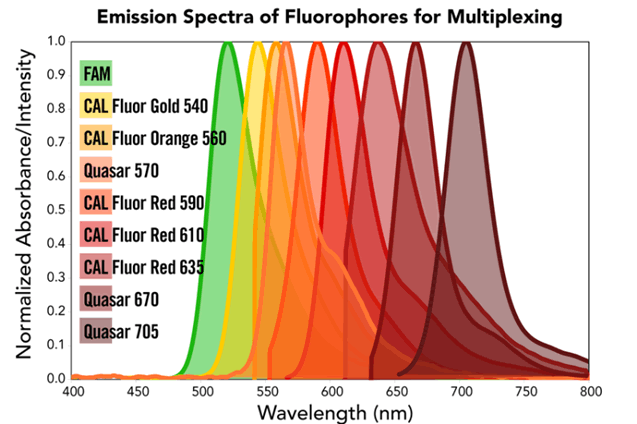 LGC Biosearch Technologies has developed a variety of probe and primer types for real-time qPCR, including dual-labeled BHQ® probes, BHQplus® probes, Molecular Beacons, and Scorpions® primers.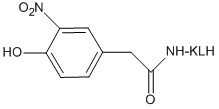 Immunochemicals including hapten reporter groups as well as protein, FICOLL and fluorophore conjugates are also offered.