Protein Isolation Kits
BioCat offers a variety of protein isolation tools.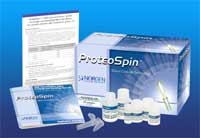 For cells and tissue you can obtain
total protein and protein fraction isolation kits
, enabling you to prepare whole lysates and specific cellular fractions (which is especially important when performing 2 D electrophoresis by reducing the complexity makeing the analysis much easier)
An
optimized Protease Inhibitor Cocktail
for protecting your proteins is also available, see link below.
Moreover, we are pleased to offer a new and unique kit from Norgen Biotek for the
depletion of abundant proteins such as albumin and other serum proteins
from your cell and tissue samples. Such abundant proteins are often a problem, when looking for low expressed proteins in Western Blot analysis, 2 D gels and many other applications.
For researchers who are expressing proteins in E. coli and are observing inclusion bodies, we have another new solution: Proteospin kits from Norgen Biotek for
isolating inclusion bodies and for purifying the recombinant proteins
.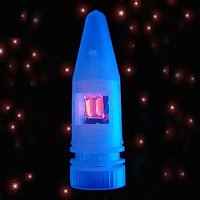 ---
Related Links