Software for Peptide Microarray Analysis
PEPperCHIP® Peptide Microarrays are provided with an electronic data package. The package includes the microarray grid file (.gal) that assigns the peptide sequences to the fluorescent spot patterns.
The MAPIX Analyzer is an intuitive and easy-to-handle software solution for reading out fluorescent signals from PEPperCHIP® Peptide Microarray images and supports quantification of microarray data. The software links microarray grid files (.gal) with microarray content information (.tiff).
Main features and specifications
• Efficient tools for image processing, array alignment and spot finding
• Loads exported .tiff images and microarray design data from .gal files
• Perfectly adapted to PEPperCHIP® Peptide Microarrays
• Import data into Microsoft Excel for further data analysis.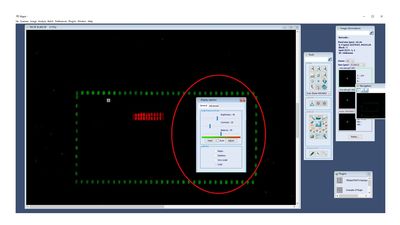 MAPIX analyzer ensures proper spot recognition and intensity quantification based on scanner .tiff files
---
PDF-Downloads
- Will open in new browser window
Overview Brochure: Peptide Microarrays & Services

| Description | Cat# | Size | Price | | |
| --- | --- | --- | --- | --- | --- |
| MAPIX Analyzer 3-month License | MPX.001.003-PEP | 1 license | 295 € | DETAILS | Add to Cart |
| MAPIX Analyzer Full License | MPX.001.000-PEP | 1 license | 3500 € | DETAILS | Add to Cart |
| MAPIX Analyzer One-year License | MPX.001.012-PEP | 1 license | 795 € | DETAILS | Add to Cart |