Custom Antibody Services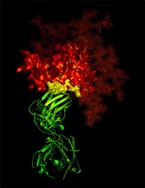 BioCat is offering convenient and very attractively priced packages for polyclonal, monoclonal as well as single domain antibody development together with its partner ProSci.
Monoclonals:
Provide your antigen and receive 3 ELISA-positive hybridoma clones after 6 months. See link above.
Polyclonals:
Provide information about your antigen and receive 5mg optimized immunizing peptide along with an affinity purified polyclonal antibody after about 12 weeks. See link above.
Nanobodies:
Provide your antigen and receive up to 5 distinct single domain antibodies deriving from llama within 20 weeks.
Individual package modules as well as additional services are also available.
Please contact us for further information.
---
Related Links