qSanger-COVID-19 Reagent Sample Kit (RUO, including Reagent C1), 50 rxns at 50 ul or 100 rxn at 25ul Add to Cart
| | |
| --- | --- |
| Cat#: | qSanger_sample_RUO001-SWI |
| Quantity: | 50 or 100 rxns |
| Price: | 2105 € |
| Supplier: | Swift Biosciences |
| Shipping: | Dry Ice |
User Manual
Swift Biosciences and BillionToOne partner together for providing this qSanger-COVID-19 Assay
• Sanger sequencing-based SARS-CoV-2 detection kit
• 20X higher throughput compared to qPCR method
• Data provides yes/no and quantitative information
• RNA extraction-free assay
• Easy to implement on present Sanger systems

The qSanger-COVID-19 Assay is a Sanger sequencing-based RNA extraction-free diagnostic test intended for the quantitative detection of nucleic acid from SARS-CoV-2 in upper respiratory specimens (nasal swabs, midturbinate swabs, nasopharyngeal swabs, and oropharyngeal swabs) from individuals suspected of COVID-19 by their healthcare provider.

This assay uses the addition of a frame-shifted spike-in, a modified PCR master mix, and custom Sanger sequencing data analysis to detect and quantify SARS-CoV-2 RNA. This method was able to detect SARS-CoV-2 RNA from viral particles suspended in transport media that was directly added to the PCR master mix, suggesting that RNA extraction can be skipped entirely without any degradation of test performance.

In addition, this assay can detect and quantify SARS-CoV-2 at a limit of detection comparable to existing qPCR-based assays, at 20 viral genome copy equivalents. Most importantly, the sequencing information makes this assay more specific than qPCR assays allowing for quick contact tracing and other population-level analyses.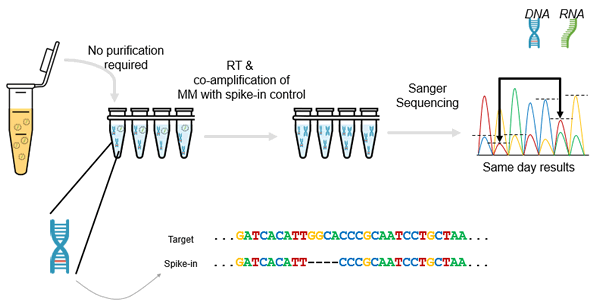 Fig. 1: RNA extraction free qSanger-COVID-19 Assay


Please note: Although mentioned otherwise in the RUO user manual, this qSanger-COVID-19 Reagent Sample Kit DOES contain Reagent C1. When following the standard protocol for the qSanger-COVID-19 Assay RUO version, this kit can be used for 50 rxns at 50 ul reaction volume. Alternatively, the kit can be used with the EUA protocol, see link below, for 100 rxns at 25ul reaction volume.


Please inquire for qSanger-COVID-19 Reagent Kit (EUA 2000 rxn bulk) and qSanger-COVID-19 Reagent Kit (RUO, 1000 rxn bulk).

Related Links
Protocol for qSanger Covid-19 Assay EUA
Data Sheet qSanger Covid-19 Assays