Improve bacterial genome assembly and sequence accuracy

With LoopSeq´s long-read technology, you get all the affordability of Illumina short-read sequencing, the assembly power of a long-read approach, and unparalleled sequence accuracy that´s unique to Loop Genomics. For bacterial genomes, these advantages translate into:

• Fewer, longer contigs
• More comprehensive coverage
• Better quality scores
• More complete assemblies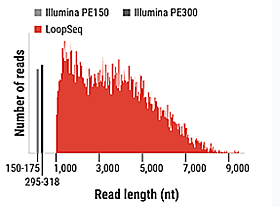 How it works

Input.
Input any linear dsDNA molecule.

Attach.
Every sample is exposed to millions of unique barcodes, but only one barcode attaches per dsDNA molecule

Amplify.
Every molecule, along with its unique barcode, is amplified using PCR.

Distribute
For each molecule copy, the barcode is randomly distributed within the molecule.

Sequence.
Sequence the segment next to each barcode.



Demonstrably better

Regardless of GC content or genome size, the LoopSeq Genome Kit consistently outperforms conventional short-read approaches.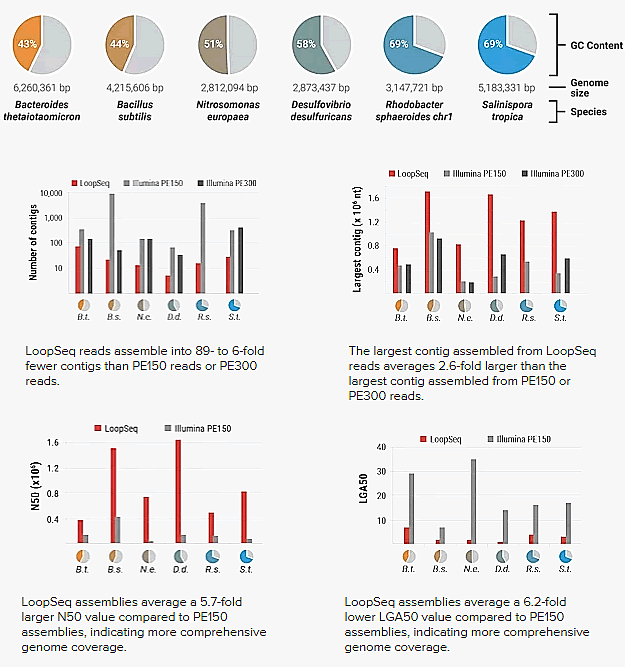 Related Links