Norgen Biotek
10% OFF*

Norgen Sample Preparation Kits

*Expires 30 September 2019

Stabilize and protect cellular RNA at room temperature in various samples including cultured cells, animal tissue, bacteria & fungi, soil, stool and plants.
Tools for Microbiomics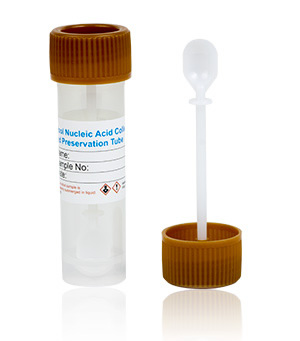 Preserve microbiota profiles for unbiased, reproducible results using the Stool Nucleic Acid Collection and Preservation System.
*Expires 31 March 2019
Liquid Biopsies

Enrich and purify circulating cell-free DNA and RNA as well as exosomal RNA for biomarker discovery.
Founded in 1998, Norgen has developed a unique platform technology based on a proprietary resin/matrix with many applications including the purification, concentration and clean-up of DNA, RNA and proteins from various specimen types. The efficient purification of these macromolecules is often the first step in diagnostics and in hundreds of molecular biological applications fueling discovery for genomics and proteomics.
Norgen provides a wide range of sample preparation kits for RNA, DNA, and protein purification for research purposes. These kits include superior kits for the isolation and purification of total RNA and microRNA from various samples, as well as novel multi-analyte kits that allow for the sequential isolation of RNA, DNA and proteins from the same sample using a single column with no sample splitting. Norgen also has an extensive line of products for the purification of RNA and DNA, including cell-free circulating nucleic acids, from liquid biopsy samples including urine, plasma, serum and blood.