DNA Methyl Sequencing
Accel-NGS® Methyl-Seq DNA Library Kit
For the Preparation of Bisulfite-Seq Libraries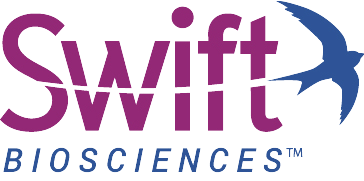 The Accel-NGS Methyl-Seq DNA Library Kit maximizes DNA recovery of bisulfite-converted samples and resultant libraries accurately represent sample base composition. The kit currently provides the most comprehensive coverage of the methylome.
Supported Applications
WGBS (Whole Genome Bisulfite Sequencing)
RRBS (Reduced Representation Bisulfite Sequencing)
Hybridization capture using NimbleGen™ SeqCap™ Epi Enrichment System
Bisulfite-converted DNA enriched by MeDIP, ChIP, or other methods
Ancient DNA samples that may contain uracil nucleotides as a result of damage
Related Products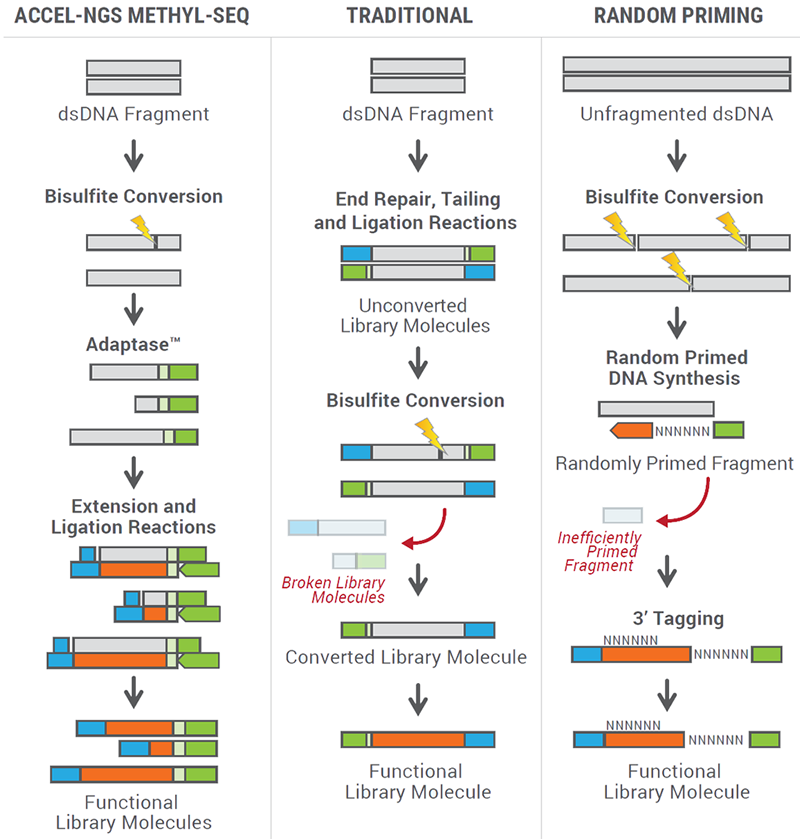 Superior workflow compared to the leading kits.