Amplicon Sequencing
Accel-Amplicon™ Panels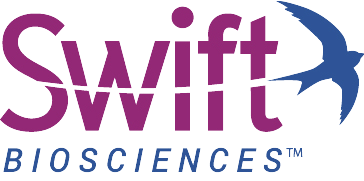 Targeted Libraries in 2 Hours
For detecting and screening clinically relevant mutations* from 10 ng of starting DNA the Accel-Amplicon panels offer primers and library preparation in a single kit. Swift Biosciences' multiplex amplicon panels are optimized for sequencing on multiple platforms. Primer pairs in the panels are designed for compatibility with the short DNA fragments from both FFPE and cfDNA samples.
Accel-Amplicon Plus Panels combine the easiest, fastest workflow with flexible content to accelerate your variant discovery and screening. Simply leverage Swift Bio's pre-designed, validated core content and add your own targets. With the fast results and robust on-target performance and coverage uniformity, you'll have the most informative panel with the best data quality for your scientific needs.
Disease Panels
Gene Panels
Sample-Tracking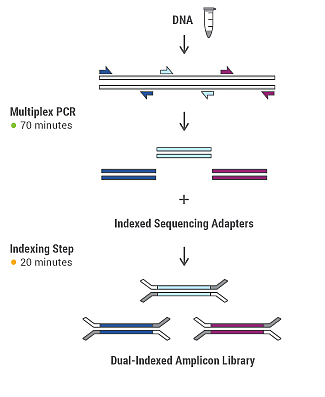 Simple two-step workflow.
Multiplex PCR followed by addition of indexed adapters generates up to 96 unique libraries for a single sequence run.