Whole Genome NGS Sequencing Services
LoopSeq Single Cell Long-read Transcriptomics Service
Detect and measure the abundance of splice variants, gene fusions, and novel isoforms for deeper insights into cancer and more.
• Choose isoform discovery, transcript abundance measurement, or both
• 40x lower error when compared to Illumina library prep, 7,500x lower error when compared to PacBio
• Cost-effective
• Fast turnaround
HOW IT WORKS
In your lab
Barcode DNA from individual cells using a single cell sequencing library preparation workflow and then send your library to Loop

At Loop Genomics
We'll barcode each transcript

Optionally enrich for target sequence using oligo pools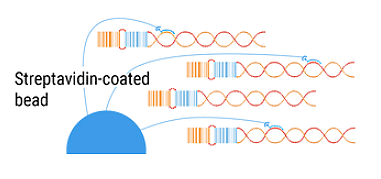 Sequence, assemble, and prepare a report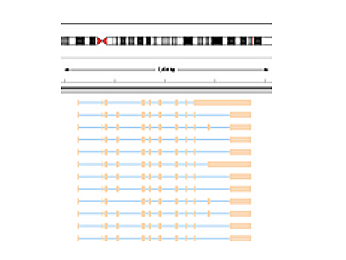 Service Description
We will use our LoopSeq single-molecule counting long-read sequencing technology for Transcriptome sequencing of your single-cell samples. Unlike RNA-seq which only counts transcripts we will not only provide transcript counting results but also unique isoform detection, enabled by our long-read technology.
​
---
Related Links
| Description | Cat# | Size | Price | | |
| --- | --- | --- | --- | --- | --- |
| LoopSeq Small Genome Sequencing and Assembly Service (up to 4Mb) | SM_GASMSVC-LGE | 1 service | please inquire € | DETAILS | Add to Cart |
| LoopSeq Small Genome Sequencing and Assembly Service (5 to 10Mb) | SM2_GASMSVC-LGE | 1 service | please inquire € | DETAILS | Add to Cart |
| LoopSeq Medium Genome Sequencing and Assembly Service (11-50 Mb) | M_GASMSVC-LGE | 1 service | please inquire € | DETAILS | Add to Cart |
| LoopSeq Medium Genome Sequencing and Assembly Service (51-100 Mb) | L_GASMSVC-LGE | 1 service | please inquire € | DETAILS | Add to Cart |