sgRNA expressing Lentivirus Controls for Cas9 Cell Lines
Lentiviruses carrying functional validated sgRNA targeting either GFP, HUWE or EMX1 are available as positive controls for the premade stable Cas9 cell lines. Simply transduce the control sgRNA-lentivirus to the Cas9 cell line, the infected cells can be selected by mCherry fluorescence and puromycin resistance, and editing of the target genes can be verified with either T7 Endonulease I assay or DNA sequencing.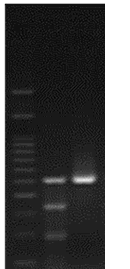 Figure 1: Demonstration of stable Cas9 activity in a cell line.
Human H1299 cells stably expressing Cas9 nuclease from the AAVS1 Safe Harbor site were transduced with HUWE sgRNA-lentivirus (Cat # LPP-HUWE-LvSG03-A00). PCR products flanking the sgRNA target site were generated, denatured, reannealed, and treated with (+) or without (-) T7 Endonuclease I, which cleaves mismatched DNA. The presence of two bands below the uncut band at the correct sizes indicates that Cas9 is active in these cells.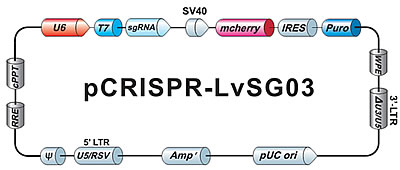 Figure 2: Lentiviral plasmid carrying target sgRNA:
(either GFP, HUWE or EMX1) used for lentivirus packaging.
---
Related Links
Cas9 expressing stable cell lines

| Description | Cat# | Size | Price | | |
| --- | --- | --- | --- | --- | --- |
| Control Lentivirus expressing EMX1 targeting sgRNA | LP608-050-GVO-GC | 50 ul | 512 € | DETAILS | Add to Cart |
| Control Lentivirus expressing GFP targeting sgRNA | LP606-050-GVO-GC | 50 ul | 512 € | DETAILS | Add to Cart |
| Control Lentivirus expressing HUWE targeting sgRNA | LP607-050-GVO-GC | 50 ul | 512 € | DETAILS | Add to Cart |