Full-Length cDNA Clones

MGC premier cDNA clones have the following advantages:
• Ideal for native protein expression
• Full insert sequence easily available
• Best value on the market today
Full length, sequence-verified cDNA clones are available for human, mouse, rat, bovine, Xenopus and zebrafish genomes. These collections are available as individual cDNA clones, premade re-arrays of cDNA clones for gene families and pathways, customized re-arrays, as well as genome wide libraries.
We will provide the cDNA clone(s) within 1-2 weeks, depending if you order gene ID verification by DNA sequencing which is recommended.
Save time and money with pre-made MGC premier cDNA clones
Creating cDNA clones from biological material requires time, labor and money. While cDNA clone production is a well-established process it requires three major steps: synthesis, cloning and validation. These steps can delay a research project due to a number of variables including availability of biological material expressing the gene of interest, expression level of the gene, reverse transcription efficiency, amplification efficiency and ability to sequence verify the cDNA clone once it is created.
Pre-made MGC premier cDNA clone collections offer a convenient solution that decreases the time required to start an experiment and increases the chances of success.
Rather than spending time on cloning, only a simple gene search using Fetch my Gene search tool is required.
Full length, sequence-verified cDNA clones
MGC premier cDNA clones from transOMIC technologies provide the highest sequence quality and confidence when purchasing pre-made full length cDNA clones. Based on
the Mammalian Gene Collection (MGC) developed by the National Institutes of Health (NIH) with rigorous sequence analysis resulting in less than 1 error in 50,000 bp MGC
Project Team 2009). All MGC premier cDNA clones are backed by a 100% guarantee to be an exact match to the published sequence.
As a convenient completely risk free option we also offer clone ID sequence verification:
Sequence Verification is a risk free option that guarantees your requested clone ID. This service removes the small chance of receiving one of the wrong clones that are inherent in all large libraries and can save you time. Your clones will be end-sequenced before they are sent to you. You only pay for the clones that BLAST match with the clone ID you requested. Therefore, you never receive a product that you have not ordered. Successfully verified clones (>95% identity after quality clipping) will be shipped to you, a BLAST report is included. You will be notified about the clones that fail verification. No charge will be made for failed clones.
We will provide the cDNA clone(s) within 1-2 weeks, depending if you order gene ID verification by DNA sequencing which is recommended.
Delivery, Shipping and Storage:
Turnaround time for MGC premier cDNA clones is 7 days.
Individual clones are shipped as bacterial cultures of E. coli in LB-Lennox (low salt) broth with 8% glycerol on wet ice.
Collections are shipped in 96 well plate format on dry ice.
Individual clones and collections should be stored at –80°C.
The importance of full insert sequencing when working with cDNA and ORFs
All MGC premier cDNA clones are fully sequenced and have been verified to include the full coding sequence (CDS).
The sequencing pipeline resulting in the MGC premier cDNA collections excluded clones with different types of aberrant sequences including premature stop codons and retained introns eliminating approximately 45% of possible full length clones. The remaining clones were then checked for full coding sequence (MGC Project Team 2009).
This is significant as Single Nucleotide Polymorphisms (SNPs) and splice variant changes in cloned sequences can be difficult to detect without full insert sequencing, but can significantly impact experimental results.
(Reference: Pan et al. (2008) Deep surveying of alternative splicing complexity in the human transcriptome by high-throughput sequencing. Nature Genetics, 40: 1413 - 1415).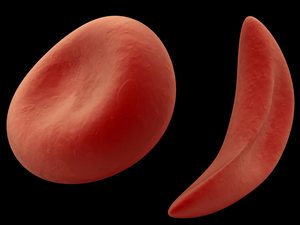 Figure 1 depicts the abnormal phenotype caused by a
common human SNP resulting in sickle cell anemia.
Common human SNP results in sickle cell anemia
A single nucleotide dramatically alters cellular phenotype as
well as a patient's life span. If left unchecked a cDNA clone
bearing this mutation would dramatically alter the outcome
an experiment. The biological impact of a single nucleotide
change was shown in sickle cell anemia patients (Ingram
1957). A single nucleotide mutation causes dramatic
morphological change in cell structure and significantly
affects the life span of patients with sickle cell anemia. A
point mutation in the b-globin chain of hemoglobin, causes
the amino acid glutamic acid to be replaced with acid valine
at the sixth position (Ghigna et al 2005) This change could
go unnoticed in clones without full insert sequencing.
Reference: Ingram VM. Nature. (1957): Gene mutations in
human haemoglobin: the chemical difference between normal
and sickle cell haemoglobin 180(4581): 326-8.

Fig. 2 Alternative splicing of tyrosine kinase receptor Mst1r
regulates cell mobility. Importance of full insert sequencing
It is thought that over ~95% of multiexon human genes are
alternately spliced (Pan et al 2008). A retained intron can
alter protein function but remain undetected in a clone unless
it has under gone full insert sequence.
Mstr1 is a member of the scatter protein family whose
signaling elicits normal cell growth and protection from
apoptosis. An alternatively spliced isoform, excluding exon
11, is constitutively active however and over expression is
associated with invasive cancer-like behavior (Ghigna et al
2005). In the context of the over 4500 bp clone insert for the
Mstr1 transcript, a 147 bp difference would easily be missed
without full insert sequence even when tested by restriction
digest.
Reference: Ghigna et al. (2005) Cell Motility Is Controlled by SF2/ASF through Alternative Splicing of the Ron Protooncogene.
Molecular Cell: 20: 881–890.
---
Related Links
Overview: Full-Length cDNA Clones & Expression-Ready Clones
Clone Search Tool
Contact us for custom re-arrays or genome wide libraries

---
PDF-Downloads
- Will open in new browser window
| Description | Cat# | Size | Price | | |
| --- | --- | --- | --- | --- | --- |
| IMAGE / MGC (Mammalian Gene Consortium) Premier Full-Length cDNA Clone (Human) | TCH1003-GVO-TRI | Glycerol Stock | 144 € | DETAILS | Add to Cart |
| IMAGE / MGC (Mammalian Gene Consortium) Premier Full-Length cDNA Clone (Human), end-sequenced before shipping | TCHS1003-GVO-TRI | Glycerol Stock | 195 € | DETAILS | Add to Cart |
| IMAGE / MGC (Mammalian Gene Consortium) Premier Full-Length cDNA Clone (Mouse) | TCM1004-GVO-TRI | Glycerol Stock | 144 € | DETAILS | Add to Cart |
| IMAGE / MGC (Mammalian Gene Consortium) Premier Full-Length cDNA Clone (Mouse), end-sequenced before shipping | TCMS1004-GVO-TRI | Glycerol Stock | 195 € | DETAILS | Add to Cart |
| IMAGE / MGC (Mammalian Gene Consortium) Premier Full-Length cDNA Clone (Rat) | TCR1005-GVO-TRI | Glycerol Stock | 144 € | DETAILS | Add to Cart |
| IMAGE / MGC (Mammalian Gene Consortium) Premier Full-Length cDNA Clone (Rat), end-sequenced before shipping | TCRS1005-GVO-TRI | Glycerol Stock | 195 € | DETAILS | Add to Cart |
| IMAGE / MGC (Mammalian Gene Consortium) Premier Full-Length cDNA Clone (Bovine) | TCB1006-GVO-TRI | Glycerol Stock | 144 € | DETAILS | Add to Cart |
| IMAGE / MGC (Mammalian Gene Consortium) Premier Full-Length cDNA Clone (Bovine), end-sequenced before shipping | TCBS1006-GVO-TRI | Glycerol Stock | 195 € | DETAILS | Add to Cart |
| IMAGE / MGC (Mammalian Gene Consortium) Premier Full-Length cDNA Clone (Xenopus laevis) | TCL1007-GVO-TRI | Glycerol Stock | 144 € | DETAILS | Add to Cart |
| IMAGE / MGC (Mammalian Gene Consortium) Premier Full-Length cDNA Clone (Xenopus Laevis), end-sequenced before shipping | TCLS1007-GVO-TRI | Glycerol Stock | 195 € | DETAILS | Add to Cart |
| IMAGE / MGC (Mammalian Gene Consortium) Premier Full-Length cDNA Clone (Xenopus tropicalis) | TCT1008-GVO-TRI | Glycerol Stock | 144 € | DETAILS | Add to Cart |
| IMAGE / MGC (Mammalian Gene Consortium) Premier Full-Length cDNA Clone (Xenopus tropicalis), end-sequenced before shipping | TCTS1008-GVO-TRI | Glycerol Stock | 195 € | DETAILS | Add to Cart |
| IMAGE / MGC (Mammalian Gene Consortium) Premier Full-Length cDNA Clone (Zebrafish) | TCZ1009-GVO-TRI | Glycerol Stock | 144 € | DETAILS | Add to Cart |
| IMAGE / MGC (Mammalian Gene Consortium) Premier Full-Length cDNA Clone (Zebrafish), end-sequenced before shipping | TCZS1009-GVO-TRI | Glycerol Stock | 195 € | DETAILS | Add to Cart |
| IMAGE / MGC (Mammalian Gene Consortium) Premier Human Genome Wide Full-Length cDNA Clone Collection | TCH3500-GVO-TRI | 26901 Clones covering 15944 Genes | please inquire € | DETAILS | Add to Cart |
| IMAGE / MGC (Mammalian Gene Consortium) Premier Mouse Genome Wide Full-Length cDNA Clone Collection | TCM3500-GVO-TRI | 24051 Clones covering 15925 Genes | please inquire € | DETAILS | Add to Cart |