Bioline

Bioline PCR & qPCR Products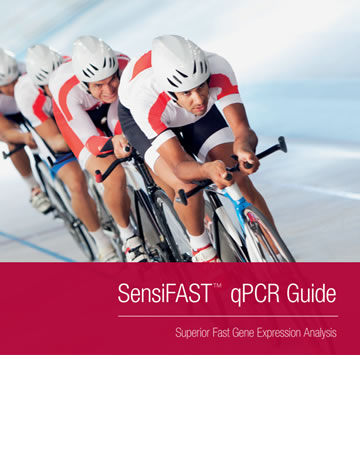 SensiFAST benefits from the latest developments in real-time reverse transcription qPCR (RT-qPCR) to realize the fastest cycling times and greatest sensitivity, without compromising accuracy, reproducibility or performance.
Founded in 1992, Bioline develops specialized bio-research reagents, including kits and enzymes for quantitative PCR and end-point PCR, that simplify, accelerate and improve life science research. Bioline's mission is to provide high-quality products which are fast and easy to use, guaranteed to work and designed by scientists who understand what our customers are aiming to achieve.
Bioline reagents are used by researchers in many fields from medical, biotechnology and marine biology to food and agriculture technology as well as forensic and environmental sciences. The product portfolio comprises more than 300 reagents and kits, many of them proprietary, for molecular biology and cell analysis.
Bioline is an ISO 13485 certified company and one of the world's few manufacturers of ultra-pure dNTPs.
Quantitative PCR
SensiFAST™ Fast qPCR & 2-Step RT-qPCR
SensiFAST™ Fast 1-Step RT-qPCR
SensiMix™ Standard qPCR & 2-Step RT-qPCR
Real-Time PCR Genotyping
qPCR & RT-qPCR Extraction Controls
SensiFAST™ cDNA Synthesis
Next Generation Sequencing
DNA Library Quantification
Purification & Size Selection
End-Point PCR
Standard PCR
Robust PCR
High-Fidelity PCR
Fast PCR
Long PCR
RT-PCR
Direct PCR
Reverse Transcription
First Generation Polymerases & Mixes
Sample Preparation
DNA Extraction Kits
RNA Extraction Kits
Proteinase K