Counting cells doesn't have to be tedious neither inaccurate nor expensive.
A cell counter like the award-winning LUNA-FX7™ can become your best asset in a demanding environment.
From CAR-T cell production to routine R&D, don't miss the most powerful cell counter ever brought to the market.
For more info, see LUNA-FX7™ or contact us.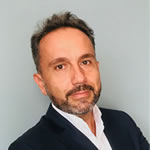 PRESENTER
Javier Garcia, MChem
Field Application Scientist
Logos Biosystems