Join us as we examine how different technologies and tools such as HiC, HiChIP or Capture-HiC are used to understand the role of the epigenome in health and disease.
Genome-wide HiC data captures the three-dimensional folding patterns of genomes within cells, and consequently, it facilitates the assembly of their linear unfolded state.
Launched late 2020, Arima-HiChIP has been further optimized to support applications with tissue and transcription factor proteins and includes an updated bioinformatics user guide that combines ChIP peak calls with HiC loops for a streamlined, multi-omics assay.
Capture-HiC, a novel targeted application, generates data to create a greater understanding of global gene expression control, to link distal regulatory elements or human disease-associated variants to their target genes and to assess genome-wide contacts between promoters, which play roles in control of gene transcription and gene repression.
For more information, see Arima-HiC+ or contact us.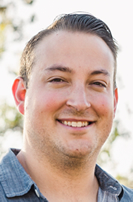 PRESENTER
Anthony Schmitt, PhD
Senior VP, Science
Arima Genomics, Inc