Efficient library preparation from single-stranded RNA or DNA using Adaptase technology will be discussed. Whether you start with limited amounts, cfDNA or FFPE samples, degraded RNA or DNA, expand your capabilities to run those difficult samples.
Swift's patented Adaptase technology enables adapter ligation to single-stranded DNA that is both template-independent and highly efficient.
This technology supports applications such as bisulfite sequencing, where comprehensive methylome coverage can be achieved from low inputs including liquid biopsy, down to single cell methylation analysis. For metagenomic and virome studies, Adaptase libraries accurately represent the relative abundance of single- and double-stranded genomes, and also rescue precious samples that are heavily damaged and low in input quantity.
Swift's RNA-Seq portfolio for library generation from first-strand cDNA using Adaptase workflows will also be presented.
For more information, see links below or contact us.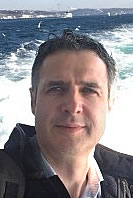 PRESENTER
G. Dambrauskas, PhD
Swift Biosciences