OriGene Antibodies: TrueMAB | UltraMAB | GAT Antibodies
FREE

GAPDH Control Included

when ordering until 12 December 2013.

20% OFF*

Cas9 SmartNuclease Vector System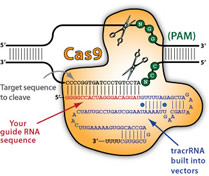 Select from five all-in-one CRISPR-Cas9 cloning vectors with different promoter options to express a human codon-optimized Cas9 nuclease as well as any gRNA sequence of your choice linked to the tracrRNA. SBI's vectors have been tested and utilized successfully by hundreds of researchers around the world.
*Offer valid until December 31, 2013.
RayBiotech Special: 15% OFF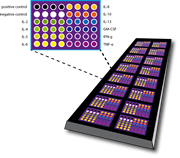 Profile hundreds of proteins on a single array using RayBiotech Antibody Arrays. The identical antibody pairs used for the RayBiotech C- and G-series Cytokine Antibody Arrays are contained in the corresponding ELISA Kits recommended for array data validation.

Boyden chamber- and gap closure-based assays are provided for the analysis of cell migration and invasion.
A broad portfolio of sensitive assays to quantify oxidative stress is offered.