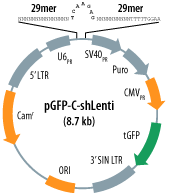 HuSH-29 shRNA Sets are pre-designed lentiviral shRNA constructs for long-term gene silencing with genome-wide coverage for human, mouse and rat.
The lentiviral design enables efficient delivery and sustained expression for long term experiments as wells as efficient targeting of non-dividing cells. The length and design of the HuSH-29 hairpin expression clones is an important improvement over the use of traditional 21mer shRNA designs.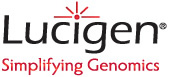 Our special offer covers selected Endura™ Competent E.coli for the maintainance of unstable clones, OverExpress™ Competent E.coli for the expression of difficult or even toxic proteins using any E.coli T7 vector and CJ236 Electrocompetent E.coli for high efficiency transformation and creation of uracil-containing DNA for site-directed mutagenesis.
Offer valid until June 28, 2013.
Boyden chamber- and gap closure-based assays are provided for the analysis of cell migration and invasion.
A broad portfolio of sensitive assays to quantify oxidative stress is offered.